Sat, 5 August 2017
Bad at Sports Episode 597: Marc LeBlanc Returns!
A former contributor returns as guest. Marc LeBlanc is back and Chicago could not be more excited. We check in about his adventures in Berlin with Kavi Gupta Gallery and LA with the LA Contemporary, and now what the future M LeBlanc Gallery will be.
We also learn a word with Ryan Peter Miller and discuss the MCA kickstarting Michael Rakowitz's Enemy Kitchen as part of his mid career retrospective.
---
Mon, 24 July 2017
Bad at Sports Episode 596: Mauser and Albright
This is a great week at Bad @ Sports Center if you were born under the sign Cancer. Painter Nicole Mauser and Artist/Graphic Designer Tobey Albright scuttle through the studio to discuss their upcoming curatorial endeavor, Privates, at Carthage College.
If today is your birthday, treat yourself to a delicious podcast.
Kinematic
Nicole Mauser
Acrylic and oil on canvas
30in x 28in x 1in
2011
Photo credit: Tom Van Eynde
It's a Wonderful Life, Tobey
Tobey Albright
German graphite on paper
42 3/4 x 33"
2012
---
Tue, 18 July 2017
Bad at Sports Episode 595: Coco Picard
This week Bad at sports center was joined by Caroline (Coco) Picard to talk through her most recent graphic novel, "The Chronicles of Fortune."
We also catch up about the goings on at Sector 2337 and the Green Lantern Press.
Oh and there is always the specter of the anthropocene.
http://sector2337.com/green-lantern-press/about-the-green-lantern-press/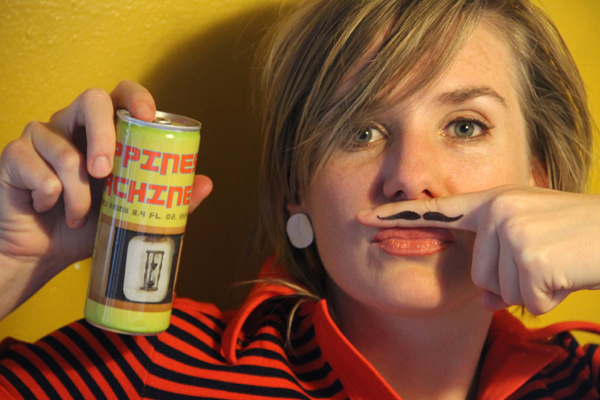 ---
Wed, 21 June 2017
Bad at Sports Episode: 594 Candida Alvarez
In this episode we track the musings and mellifluous tones of Candida Alvarez. Her retrospective is at the Chicago Cultural Center, her work has been included in the Kemper Survey of contemporary abstraction, and her work with COMME des GARÇONS is just about to drop!
We trace the ins and outs of domesticity, abstraction, hallucinatory practices, poetics, Bruce Rauner's policies towards art and education, and the current Michael Bonesteel controversy at SAIC.
---
Fri, 16 June 2017
Bad at Sports Episode 593: Third Object
This shiny new episode of Bad @ Sports Center spotlights curator Raven Munsell. We chat about her latest curatorial project with 3rd Object, titled Sneaker Boy Dreams, from artist Ashley Teamer. Munsell also sheds some light on the ACRE inspired exhibit at Heaven Gallery, Summer Sessions, before we dive deep into all that is ACRE. And finally, the light at the end of this illuminating tunnel, is a discussion of the dearly departed, bumper sticker bonanza, Trunk Show. All this and not a single bad word.
---
Fri, 9 June 2017
Bad at Sports 592: P.O.W.E.R Project and the Comfort Station
Triple Exclamation Points. B@SC presents the top of the call sheet for the P.O.W.E.R. Project. In addition to being the acronym to end all acronyms - Preparation, Organization, Wonderment, Empowerment, Resistance – this project is the brilliant baby of the Comfort Station and the Art Leaders of Color Network (ACLN). Jordan Martins discusses the origin story of the Comfort Station, Felicia Holman spills about her Honey Pot Performance, and Nina Yeboah tells the tale of her project, Africa Reads Chicago.
http://www.comfortstationlogansquare.org/
https://www.facebook.com/artleadersofcolornetwork/
https://www.honeypotperformance.com/
http://chi-readingafrica.tumblr.com/about
We steeped some T, discussing the spectacle that is MCA's Murakami exhibition.
We got to take our Duncan MacKenzie surrogate, Jesse Malmed, for a test drive. <winky face>
And above all, we celebrated the life, death and birthday of the purple one himself, PRINCE.
---
Mon, 5 June 2017
Bad at Sports Episode: 591 Erin Jane Nelson
ERIN JANE NELSON!!!
The Psycopomp-er herself checks in do discuss Animal cognition, human speciesism, Aron Gent, threats to an Open Society, Fivver, Quilts, Jacquard fabric printing technology, operating as an artist and as an institution!
http://sexmagazine.us/sexlife/erin-jane-nelson-at-hester/
http://documentspace.com/exhibitions/erin-jane-nelson/
And the T...
Sam Durant and the Walker vs. everyone else
http://www.startribune.com/read-artist-sam-durant-s-full-statement-on-scaffold-controversy/425141933/
Theaster Gates vs. the South Side Weekly
https://southsideweekly.com/cracks-in-theaster-gates-rebuild-foundation/
Prospect 4?
https://www.bestofneworleans.com/thelatest/archives/2017/05/23/prospect4-artists-announced-trevor-schoonmaker-previews-expo
---
Fri, 26 May 2017
Bad at Sports Episode 590: Naima Keith and Ian Weaver
This week we check in with Naima Keith and Ian Weaver...
Naima Keith Deputy Director of Exhibits and Programs at the California African American Museum and Chicago Art rocker and roller Ian Weaver join the show to talk about the Artadia Granting program, (COOK COUNTY - YOUR ARTADIA APPLICATIONS ARE DUE ON THE FIRST OF JUNE,) Museum Challenges, tindering artists, programing at CAAM, Pilsen and the Little Village, inventing histories for communities which have suffered erasure, the Black Knight Archive, and how facing the past helps us find the future.
The T is rich this week with a bizarre and public fight on Facebook between two prominent Chicago Art worlders, the South Side Weekly digs deep into Theaster Gate's Rebuild Foundation, and the Chicago Torture Justice Center Opens today!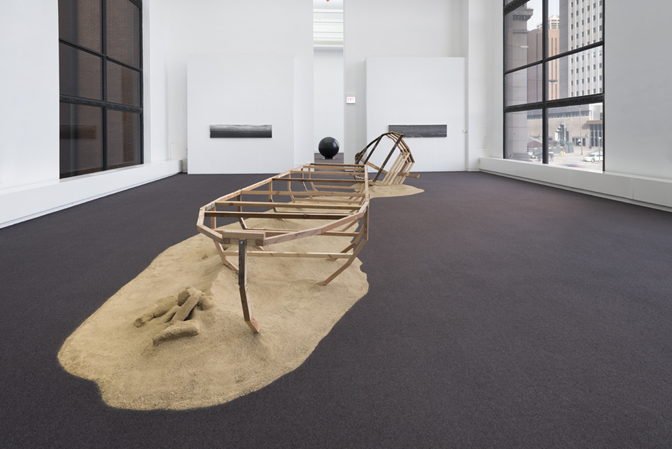 ---
Thu, 25 May 2017
Bad at Sports Episode 589: Ionit Behar
Ionit Behar!!!
This week we are joined by Spertus Curator and Independent force Ionit Beher.
We talk Spertus, Ben Shahn, Fieldwork Collaborative, the Chicago Parks District and Public Spaces, field houses and the "More Strange then True," the tension of Public Trust, and The bathroom as the site of the new Avante Garde.
Enjoy!
---
Mon, 15 May 2017
Bad at Sports Episode 588: Deana Haggag
This week Bad at Sports Center is joined by Deana Haggag! The newly appointed President and CEO of United States Artists!
From Deana Haggag's site...
Deana Haggag is the President & CEO of United States Artists, a national arts funding organization based in Chicago, IL. Before joining USA in February 2017, she was the Executive Director of The Contemporary, a nomadic and non-collecting art museum in Baltimore, MD, for four years. In addition to her leadership roles, Deana lectures extensively, consults on various art initiatives, contributes to cultural publications, and has taught at institutions such as Towson University and Johns Hopkins University. She is on the Advisory Board of Recess and Council of Common Field, and has served as a member of the Affiliates Board for the Museums and Society Program at Johns Hopkins University and StageOne/FANS council at the Baltimore School for the Arts. She received her MFA in Curatorial Practice from the Maryland Institute College of Art and a BA from Rutgers University in Art History and Philosophy.
She is proudly a first-generation Egyptian-American Muslim woman of Afro-Arab descent.
She currently lives between Chicago and Baltimore.
---