Mon, 16 December 2019
Bad at Sports Episode 713: Jenn Smith
Jenn Smith talks Evangelicana, archival fevers and painting — all on view in her exhibition Soup Kite Laser Church at Flatland — with Brian and Jesse. Mining her evangelical Christian background, Jenn's work offers a unique view into the material and ephemeral histories of these communities, bringing to light their pamphlets, the pro wresting ads, the rock groups, the felt board fuzzies, usb kitsch, etc. with a deft touch that's playful, humane and mysterious all at once. Oh, and fifty-one books about Christian puppetry (in the work Fifty-one Books About Christian Puppetry).
---
Thu, 12 December 2019
Bad at Sports Episode 712: Michael Lopez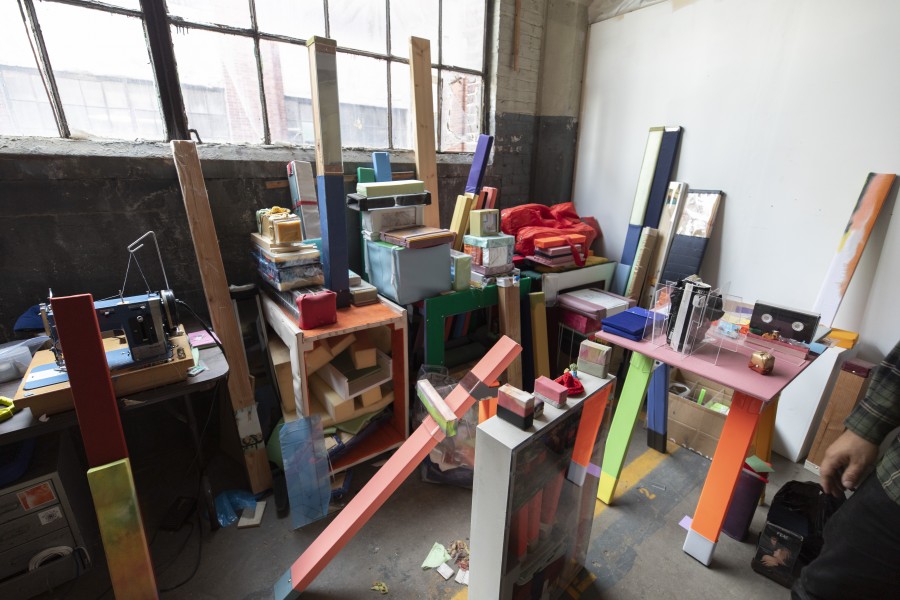 Michael Lopez sits down with Ryan and Jesse to talk about his ever-shifting exhibition at Adler & Floyd, his new zine The Cat Monster, The Apartment People, A Place for My Creatures to Play and his practice generally in this ever-shifting exhibition of talking. Mike is a sculptor, performer, writer, drawer, animator polymath type whose work deals with work; with money; with personal history; with material reuse, refuse and refusal; with mess and form; with the funny and the sad.
---
Mon, 9 December 2019
Bad at Sport Episode 711: Kyle Schlie
And, we're back! Chicago artists' artist Kyle Schlie sits down with Jesse and Brian to talk about his current exhibition at Stanley Brown Jewelist, the Globe Al Chemical Company, the expanded soap opera By Way of Today (through which he collaborates with Cameron Gibson and a cast of literal dozens) and his distinctive parafictive hand-hewn conceptualism. Kyle's work is generous, wide-ranging and just a little mysterious, and the conversation matches that. Take a listen and head to Stanley Brown Jewelist to see an immersive museological study that comes with snacks, a merch table and some easy-listening country western to tap your toes to (and that is turned on by tapping too).
---