Wed, 24 July 2019
Bad at Sports Episode 700: Common Fields 2019
Bad at Sports is pleased to present a recording of our recent panel on art radio at Common Field's Philadelphia Convening. Out of Sight brought together a diverse group of art podcasters and radio hosts to discuss radio and podcasting in the realm of contemporary art. We discuss podcasting as practice, archives, income, interview and narrative formats, and technical concerns related to producing your own audio project. We are exceptionally thankful to panel participants: Tyler Green of Modern Art Notes, Gonzalo Reyes Rodriguez of Archives + Futures and Agustina Woodgate of radioee.net as well as to Common Field for hosting us. More information on the panel, including session notes can be found at https://www.commonfield.org/convenings/1949/program/2484/out-of-sight-a-conversation-on-visual-arts-podcasting.
---
Wed, 17 July 2019
Bad at Sports Episode 699: Aramis Gutierrez and Denise Kupferschmidt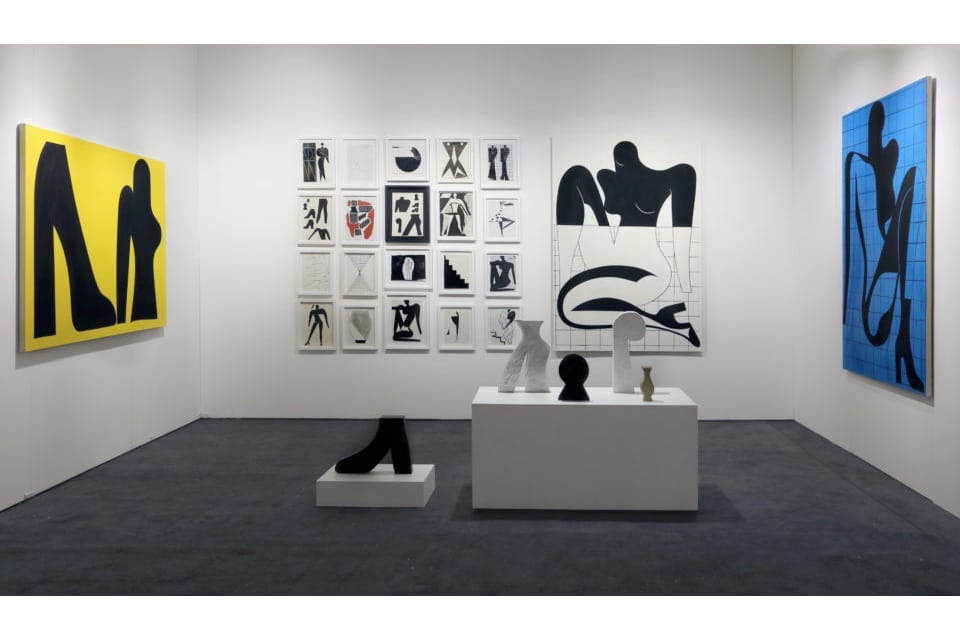 On this episode of Bad@Sports the team travels to NADA Miami 2017. We speak with Aramis Gutierrez, a Miami based artist, discusses his orgiastic paintings and iterative institutional edeavors Noguchi Breton, VersaceVersaceVersace and GucciVuitton. We speak with Denise Kupferschmidt about the relationship between her graphic figurative drawings and new sculptural forms. AND. THERE. IS. STILL. MORE. NADA. TO. COME.
---
Wed, 10 July 2019
Bad at Sports Episode 698: Howardena Pindell
You won't want to miss this delightfully juicy and enlightening conversation with living legend and self-described "Black Hornet", Howardena Pindell. On this episode, Dana travels to New York for a special interview with the well-known artist and activist, who joins Bad at Sports as the first major survey of her work, "Howardena Pindell: What Remains to be Seen" ends its multi-museum run at the Rose Art Museum this month. Pindell comments on a range of topics, from the inspiration behind some of her most famous works and her history of arts activism and advocacy, to her latest and upcoming art projects.
---
Wed, 3 July 2019
Bad at Sports Episode 697: Neumann Wolfson Gitler Exhibitionary
On this episode of Bad@Sports the team travels to NADA Miami 2017. We speak with Justin Polera, designer or Exhibitionary, an iOS app and mobile optimized art guide, covering the latest exhibitions across the globe. We speak with Hubert Neumann and Alison Wolfson about their new model for art collection through Neumann Wolfson Art based out of the Upper East Side of Manhattan. And to close the show, we dish about fair culture with gallerist and collecter Avi Gitler. It is all worth the wait.
---