Tue, 25 June 2019
Bad at Sports Episode 696: Dianna Frid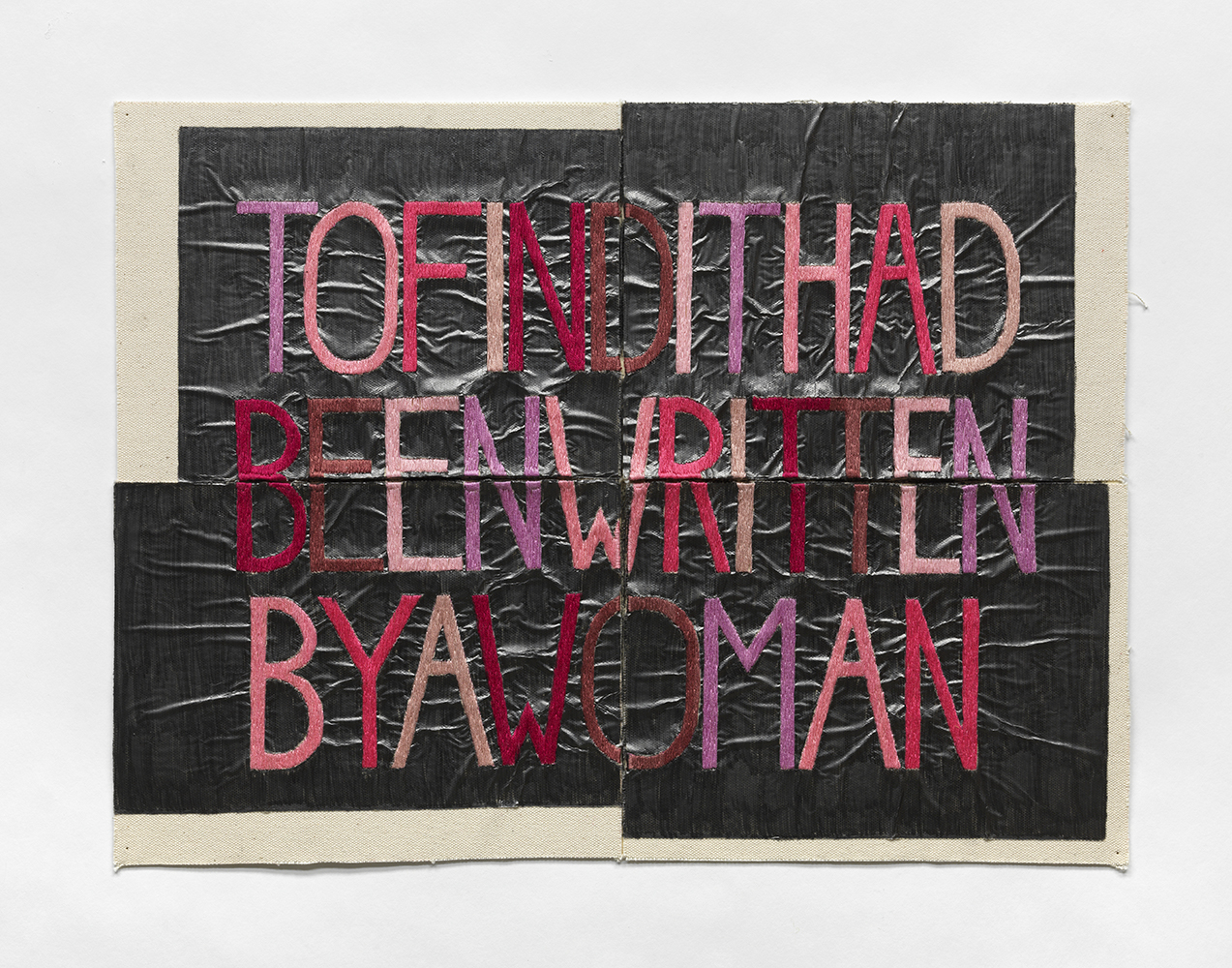 This week we talk Cuba, books and artistic exchange with Chicago's Dianna Frid. In advance of the opening of...
CROSS CURRENTS / INTERCAMBIO CULTURAL
JULY 11–AUGUST 18, 2019
Cross Currents is the result of an artist exchange organized by the National Museum of Mexican Art. Six Chicago-based artists visited Havana in spring 2017 and six Cuban artists visited Chicago in fall 2017 and summer 2018. The work on view reflects the artists' experiences and observations as they interacted with each other, curators, cultural spaces, and neighborhoods during their trips. The project aims to open pathways of communication and understanding between the two cities and peer artists while also reflecting on their own artistic practices at this moment in time.
---
Artists
Based in Chicago:
Alberto Aguilar (b. Chicago)

Carlos Barberena (b. Nicaragua)

Dianna

Frid

(b. Mexico City)

Rodrigo Lara Zendejas (b. Toluca, Mexico)

Harold Mendez (b. Chicago)

Edra Soto (b. San Juan, Puerto Rico)
Based in Havana:
Humberto Diaz (b. Cuba)
Susana Pilar Delahante Matienzo (b. Cuba)
Douglas Pérez (b. Cuba)
Alejandro González (b. Cuba)
Celia Irina González (b. Cuba) and Yunior Aguiar Perdomo (b. 1984, Cuba)
Requer (Renier Quer Figueredo, b.Cuba)
---
Wed, 19 June 2019
Bad at Sports Episode 695: Naomi Potter and the Esker Foundation
Today on Bad at Sports Center, Naomi Potter of the Esker Foundation drops into the studio with fellow Calgarian, DMack Mackenzie. Potter tells us about exhibitions and programing at Esker, and discusses her work building an arts institution from the ground up. We weirdly ask her to imagine if the B@S team were all babies (which we are), and give a few of our own Chicago art viewing recommendations for this summer in Chicago. We learn what an "esker" is and you can too if you listen to the show!
(No dump buttons were pressed in the making of this podcast.)
More information about the Esker Foundation can be found at https://eskerfoundation.com/
---
Mon, 17 June 2019
Bad at Sports Episode 694: Alberto Aguilar
I am Alberto Aguilar. For this episode of Bad at Sports I'm joined with Lorelei Stewart to be interviewed by Dana, Ryan, Duncan and co-guest Jesse Malmed. How is Jesse a co-guest? Shouldn't he be a guest co-host? I have allowed for questions. We are here to talk about my survey exhibition 'moves on human scale' (it is not a retrospective) at Gallery 400 which runs through June 15, but may go a month longer. I have allowed for open endedness. This interview will last a little under an hour. It doesn't need to be a good interview we just need to fill the allotted time. In the recording booth we will have an experience which will be shared with you, the listener. One thing you may not hear as the listener is Ryan getting up in the middle of the recording to get me a can of seltzer water to alleviate an unexpected cough. I have allowed for chance. If you don't listen to this interview in actual time you can listen to the recording later (unless Duncan or Ryan forget to hit the record button).
---
Thu, 13 June 2019
Bad at Sports Episode 693: BFAMFAPhD and the Pedagogy Group
Open Meeting for Arts Educators and Teaching Artists
How might arts educators gather together to develop, share, and practice pedagogies that foster collective skills and values?
Friday 5/17 from 6-8pm
Facilitators: Members of the Pedagogy Group
The Pedagogy Group is a group of educators, cultural workers, and political organizers who resist the individualist, market-driven subjectivities produced by mainstream art education. Together, they develop and practice pedagogies that foster collective skills and values. Activities include sharing syllabi, investigating political economies of education, and connecting classrooms to social movements.Their efforts are guided by accountability to specific struggles and by critical reflection on our social subjectivities and political commitments.
Book Launch: Making and Being: A Guide to Embodiment, Collaboration and Circulation in the Visual Arts
What ways of making and being do we want to experience in art classes?
Friday 10/25 from 6-8pm
Stacey Salazar in dialog with Caroline Woolard, Susan Jahoda, and Emilio Martinez Poppe of BFAMFAPhD
Making and Being is a multi-platform pedagogical project that offers practices of contemplation, collaboration, and circulation in the visual arts. Making and Being is a book, a series of videos, a deck of cards, and an interactive website with freely downloadable content created by authors Susan Jahoda and Caroline Woolard with support from Fellow Emilio Martinez Poppe and BFAMFAPhD members Vicky Virgin and Agnes Szanyi.
Bio
BFAMFAPhD is a collective that employs visual and performing art, policy reports, and teaching tools to advocate for cultural equity in the United States. The work of the collective is to bring people together to analyze and reimagine relationships of power in the arts.
BFAMFAPhD received critical acclaim for Artists Report Back (2014), which was presented as the 50th anniversary keynote at the National Endowment for the Arts and was exhibited at the Brooklyn Museum, the Museum of Art and Design, Gallery 400 in Chicago, Cornell University, and the Cleveland Institute of Art. Their work has been reviewed in The Atlantic, the New York Times, the Washington Post, the New Yorker, Andrew Sullivan's The Dish, WNYC, and Hyperallergic, and they have been supported by residencies and fellowships at the Queens Museum, Triangle Arts Association, NEWINC and PROJECT THIRD at Pratt Institute. BFAMFAPhD members Susan Jahoda and Caroline Woolard are now working on Making and Being, a multi-platform pedagogical project which offers practices of collaboration, contemplation, and social-ecological analysis for visual artists.
---
Wed, 5 June 2019
Bad at Sports Episode 692: Audrius Plioplys
This week we welcome Chicago-based contemporary artist Audrius Plioplys, practicing neurologist and visual artist for more than 40 years, talks brain, soul, string theory, convergence, and art. We start with his exhibition at the Stevanovich Institute on the Formation of Knowledge at the University of Chicago and lost in the hallways of the mind.
---