Sun, 30 December 2018
Bad at Sports Episode 668: Suellen Rocca
On this ultimate 2018 episode of Bad at Sports, the team finds themselves in the presence of Chicago legend, Suellen Rocca. Founding member of the Hairy Who, Rocca drops by the studio to illuminate Dana, Duncan, and Ryan on Chicago Art Institute's 50th anniversary survey, Hairy Who? 1966-1969. Rocca also discusses her role as Curator and Director of Exhibitions at Elmhurst College, where she has recently curated, The Figure and the Chicago Imagists: Selections from the Elmhurst College Art Collection. Join us as we experience collective transcendent delight.
---
Fri, 28 December 2018
Bad at Sports 667: Brook Hsu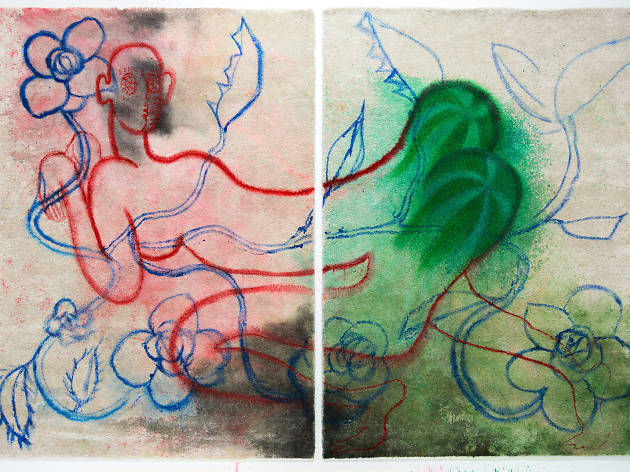 Brook Hsu joins the Bad at Sports Crew this week to discuss her contemporaneous group exhibit at the University of Chicago's Renaissance Society, Let me Consider it from Here. Brian and Jesse lead the listeners on an aural tour of Hsu's paintings and the breadth of her multifaceted, autobiographical practice. It's real and fun and real fun.
---
Tue, 25 December 2018
Bad at Sports Episode 666: Marcel Dzama!!
In this episode Tom Sanford is pulled out of retirement to throw down with Canadian Art all star, Marcel Dzama. We trace his history, the challenges of Winnipeg, Raymond Pettibone, David Zwirner, the Royal Art Lodge, and how drawings should go on tablecloths in Hong Kong.
Duncan swoons a little. It embarrassed everyone.
https://www.davidzwirner.com/artists/marcel-dzama
https://www.davidzwirner.com/artists/raymond-pettibon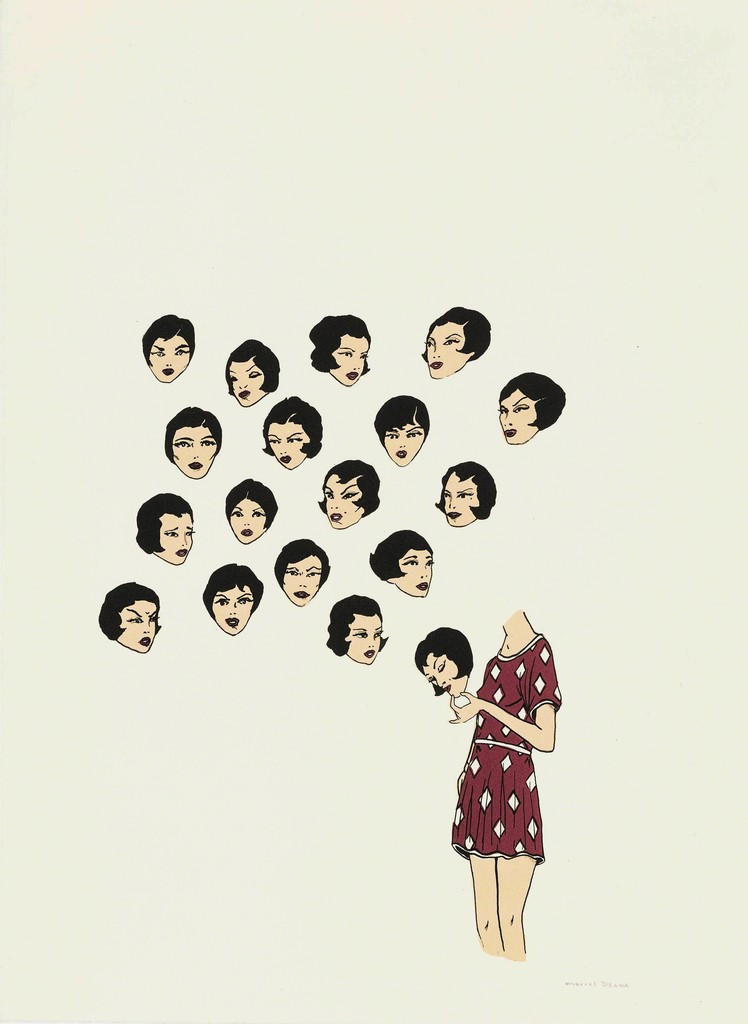 ---
Sat, 22 December 2018
Bad at Sports 665: Fully Booked
Join Bad at Sports at the Chicago Art Book Fair! Starting our series is an interview with Fully Booked's Anthony Tino. We discuss Fully Booked's unique and fascinating approach to sourcing and distributing art books from the Middle East, North Africa, and South Asia, and their work on the Dubai art book fair. Listen in & check out Fully Booked's current Kickstarter campaign for the 2019 edition of the Dubai fair! Link: https://www.kickstarter.com/projects/fullybooked/fully-booked-dubai-art-book-fair-2019?ref=12zwza
---
Wed, 19 December 2018
Bad at Sports Episode 664: Susan Giles and Jeff Carter
Susan Giles and Jeff Carter meet Jesse and Brian for a warm conversation on a cold day. Giles and Carter constitute two-thirds (the third third being BAS friend Faheem Majeed) of a wonderful new show at the Chicago Cultural Center until January 6th. We talk IKEA, gesticulation and gesture, modernism, cultural erasure, scale, materials, architecture, tedium and more, more, more on this episode of Bad at Sports.
---