Thu, 21 April 2016
Bad at Sports Episode 547: Present Standard
This week: Richard and Duncan talk to the curators and artists of Present Standard!
Guest curated by Edra Soto and Josue Pellot, Present Standard features 25 contemporary artists with Latino Chicago connections. Their works that play with the manifold meanings and forms suggested by the "standard" – as either a flag or a pennant, a measuring tactic or a guiding principle, or a potent symbol of national identity.
---
Mon, 18 April 2016
Bad at Sports Episode 546 Ebony G Patterson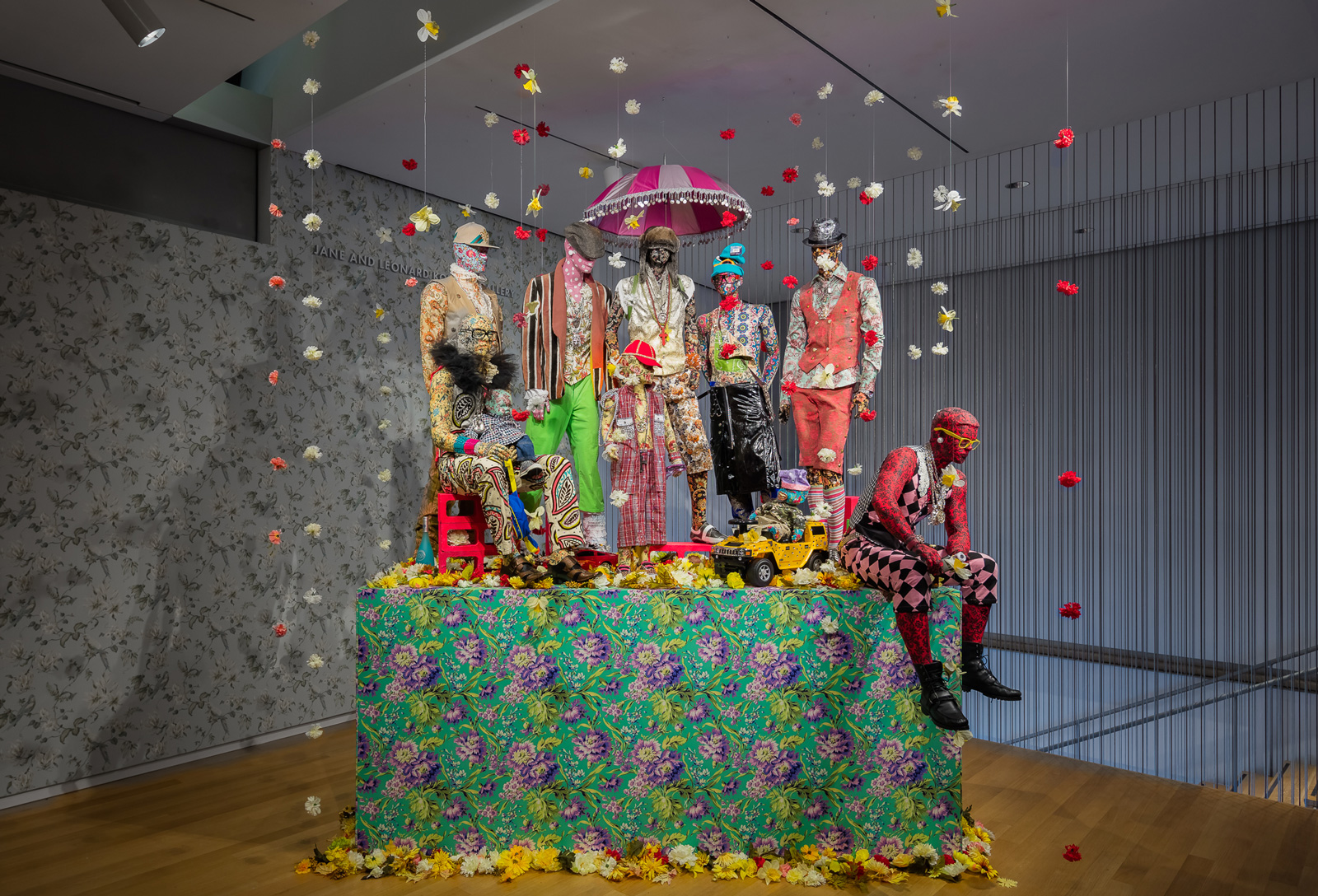 Ebony G Patterson is tearing apart our collective American contemporary art consciousness. She has recently closed a show at New York's Museum of Arts and Design and is rocking as exhibition at the Studio Museum in Harlem! We caught up with her at EXPO Chicago.
Richard and Duncan announce a new Bad at Sports initiative.
Names Dropped:
Bling Funerals, Trinidad Carnival, Monique Meloche, Krista Thompson, Claire Tancons, ICI (Independent Curators International), Michael Brown, Jacquard Loom, Prospect, Carpal Tunnel, Jamaica Biennial, Chincy, Skin Bleaching, Metrosexual, Man Bun, Kanye West, Jay Z, Kehendi Wiley, man liner, Cindy Sherman, the New York Times, Stan Douglas, Frank Stella, Jeffrey Gibson, Paul Anthony Smith, Dan Gunn, Sabina Ott
---
Mon, 11 April 2016
Bad at Sports Episode 545-Deborah Stratman
This week: NO NOT THE GUITAR COLLECTOR! Instead this week Duncan and Jesse talk to Deborah Stratman the artist and filmmaker.
---