Thu, 7 December 2017
Bad at Sports Episode 610: Karolina Gnatowski
Things get witchy this week as Brian and Ryan weave a conversation on spell casting, rock n' roll, and badminton with fibers artist Karolina Gnatowski.
Fresh off a Skowheagan residency, Gnatowski is burning a four ended candle with looming exhibitions at DePaul University, Free Range, Terrain, and the here and now, "Changeling" at Julius Caesar. Our conversational arc ties together the topics of witchcraft, spells, poetry, badminton, classic rock, and stand-up comedy. Brian reveals his sporting past, Ryan finds just the right word, and KG admits she's never seen "Top Gun."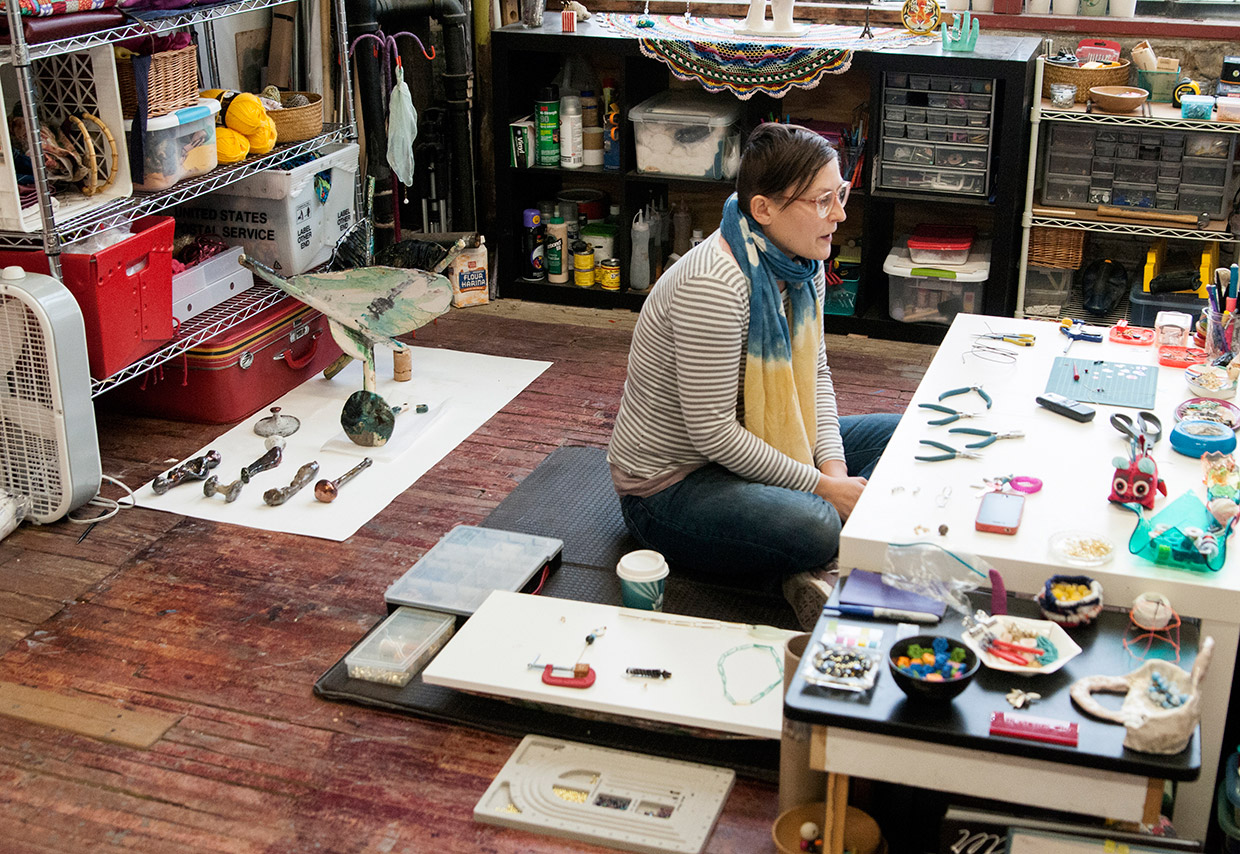 ---
Thu, 30 November 2017
Bad at Sports 609: Public Matters
Public Matter changing the world.
https://publicmattersgroup.com/
Public Matters connects people to their neighborhoods; cultivates shared ownership of place; builds capacity to shape communities.
---
Tue, 28 November 2017
Bad at Sports Episode 608: Alireza Khatami
Alireza Khatami comes into the studio to talk his first feature film
Oblivion Verses (
https://www.youtube.com/watch?v=X1e6OaNQ-2k
) which
pre
miered at the Venice Biennial where it took a golden lion for screenwriting. He chats with
Brian
and Dana on filming beyond plot, making a movie in a language you don't speak, and everything you need to know about cemeteries.
---
Wed, 8 November 2017
Bad at Sports Episode 607: Illuminato, Hunter, and Padberg
How should we teach art after Social Practice and the Post-Studio? Michelle Illuminato (Portland State,) Brett Hunter (Alfred,) and Carol Padberg (Hartford) help us work through the problem.
Recorded at Open Engagement 2017
---
Thu, 2 November 2017
Bad at Sports Episode 606: Jeffly Gabriela Molina
Jeffly Gabriela Molina joins Dana and Ryan in the studio to discuss her paintings and upcoming group exhibition at LVL3. Jeffly introduces us to the intimacy of her image making and even graces us with an original short poem. Ryan terms up our volume with an ode to Structuralism and more in this episode of Bad at Sports Center!
---
Tue, 17 October 2017
Bad at Sports Episode: 604 Matthew Girson
Oak Park Brawl- Rauschenberg vs. Johns. Who would win in a fight? What if they were underwater? What if they were in the dark? What if they were on a white canvas with a white ground? Who know? Matthew Girson knows. We use a division between these two legendary painters to inform and interrogate the practice of Local Hero Matthew Girson! Woot! I think he was grateful when we left.
Matthew Hoffman "You are Beautiful" at
https://www.apple.com/today/store/northmichiganavenue/
---
Mon, 9 October 2017
Bad at Sports 603: Misael Soto
Misael Soto joins Bad at Sports Center to discuss "Provisional Obstruction," a public sculptural work in collaboration with Ayesha Singh outside of ACRE Projects. We delve into Soto's history of creating monumentally mundane sculpture and their Chicago origin story. DJ Younger Brother puts us into context as we discuss performance, gentrification, and giant beach towels all in this weeks episode.
---
Fri, 22 September 2017
Bad at Sports Episode 602: David Hartt
This week Duncan and Dana interview former Chicagoan David Hartt on the occasion of the opening of his latest commission, in the forest, on location at The Graham Foundation for Advanced Studies in the Fine Arts. David and Duncan talk Canada stuff, and Hartt walks our hosts through his investigation into architect Moshe Safdie's unfinished 1968 Habitat project in Puerto Rico. The multi-part installation is on view at the Graham Foundation until January 6, 2018.
http://www.corbettvsdempsey.com/artists/david-hartt/
http://www.grahamfoundation.org/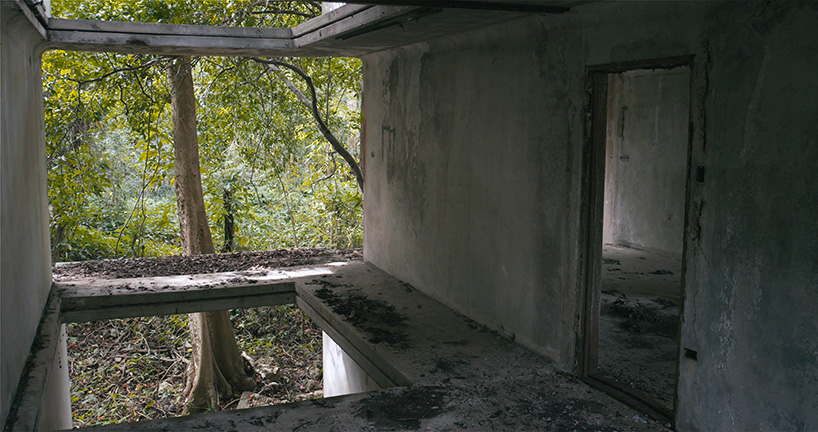 ---
Mon, 18 September 2017
Bad at Sports Episode 601: Coming of Age at Sector 2337
This week, Bad @ Sportscenter darling Caroline Picard, returns to dish on the upcoming exhibit 'Coming of Age,' at Sector 2337. Picard shares the mics with Aki Inomata, Essi Kausalainen, and Rebecca Beachy, three brilliant artists from the all-star exhibition line-up. The conversation includes, but is not limited to: hermit crab housing, hair shirts, the human embodiment of plants, horse skeletons, and taxidermy birds. You must listen to believe.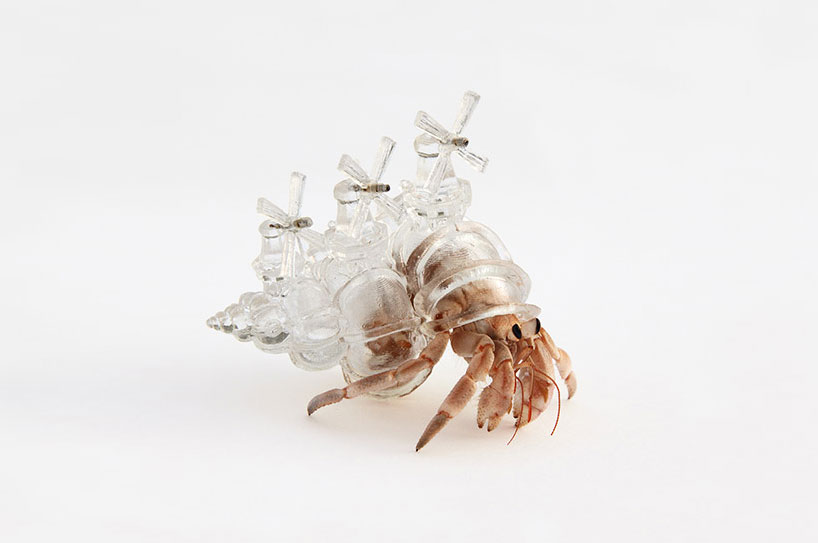 ---
Tue, 12 September 2017
Bad at Sports Episode 600: Lisa Lee
Lisa Lee! Chicago social justice visionary, former Director of Jane Addam's Hull-House and current Director of the University of Illinois Chicago's School of Art and Art History! Hell yes. Recorded at the Oakland Museum at Open Engagement 2016.
Here is the UIC bio...
Lisa Yun Lee is the Director of the School of Art & Art History, a visiting curator at the Jane Addams Hull-House Museum, and a member of the Art History, Museum and Exhibition Studies, and Gender and Women's Studies faculty at the University of Illinois at Chicago. Lisa is also the co-founder of The Public Square at the Illinois Humanities Council, an organization dedicated to creating spaces for dialogue and dissent and for reinvigorating civil society. She has published a book on Frankfurt School philosopher Theodor Adorno titled, Dialectics of the Body: Corporeality in the Philosophy of Theodor Adorno (Routledge, 2004), and researches and writes about museums and diversity, cultural and environmental sustainability, and spaces for fostering radically democratic practices. Lisa received her BA in Religion from Bryn Mawr College, and a PhD in German Studies from Duke University. She is the Co-Chair of the Executive Committee of the Institute for Research on Race and Public Policy at UIC, and she serves on the national boards of the American Alliance of Museums, Imagining America: Artists & Scholars in Public Life, the Ms. Magazine Adviory Board, and the boards of Rebuild Foundation, the National Public Housing Museum, Young Chicago Authors, 3Arts, and the International Contemporary Ensemble.
---