Mon, 23 October 2017
Bad at Sports Episode 605: Brian Hieggelke
This week on Bad at Sports Center - New City Publisher Brian Hieggelke! Talking movie making and the extensions of publishing!
Future forward thinking and with a little help from our friends at Today at Apple.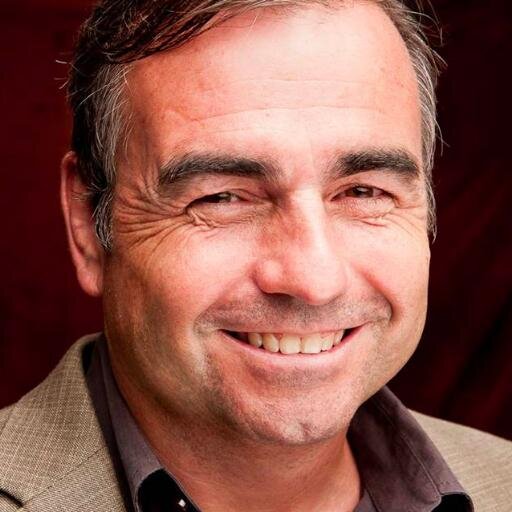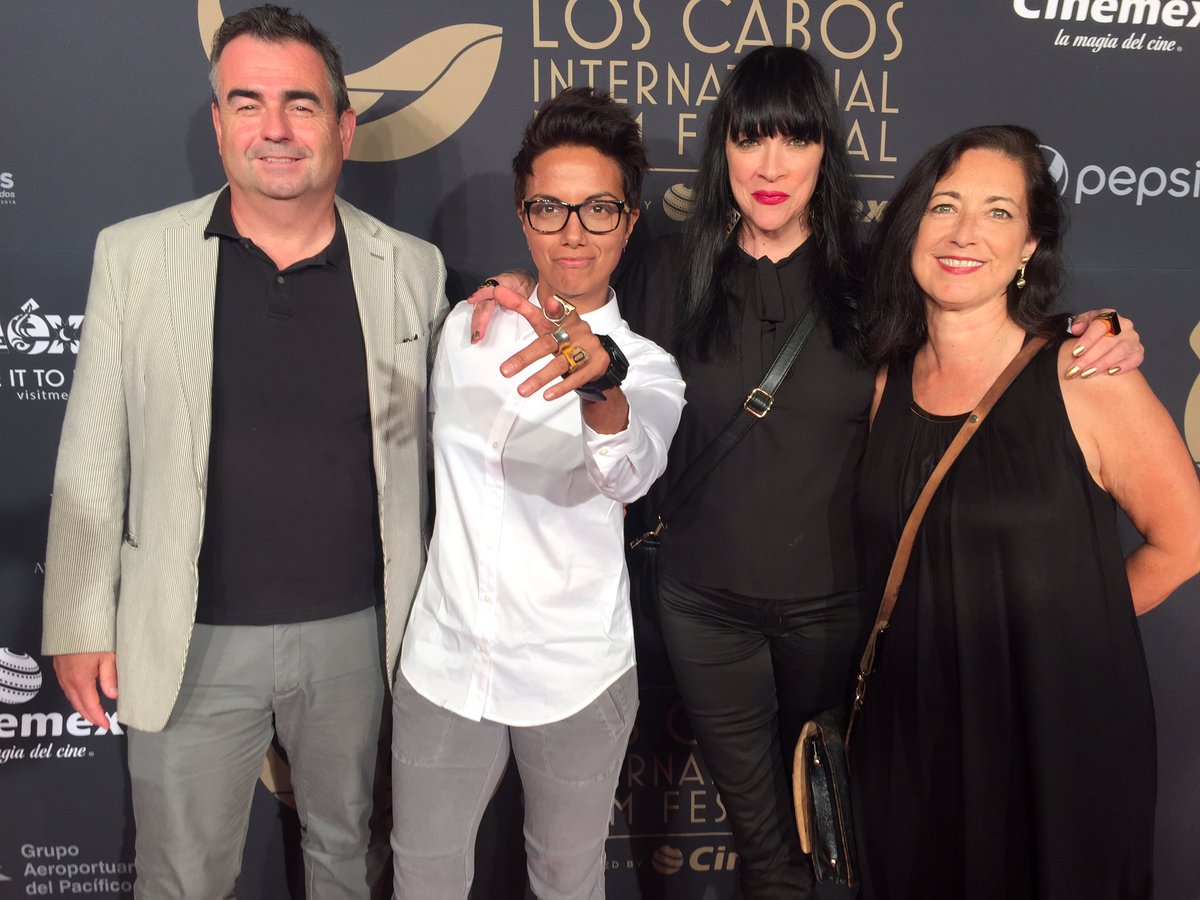 ---
Sat, 5 August 2017
Bad at Sports Episode 597: Marc LeBlanc Returns!
A former contributor returns as guest. Marc LeBlanc is back and Chicago could not be more excited. We check in about his adventures in Berlin with Kavi Gupta Gallery and LA with the LA Contemporary, and now what the future M LeBlanc Gallery will be.
We also learn a word with Ryan Peter Miller and discuss the MCA kickstarting Michael Rakowitz's Enemy Kitchen as part of his mid career retrospective.
---
Mon, 24 July 2017
Bad at Sports Episode 596: Mauser and Albright
This is a great week at Bad @ Sports Center if you were born under the sign Cancer. Painter Nicole Mauser and Artist/Graphic Designer Tobey Albright scuttle through the studio to discuss their upcoming curatorial endeavor, Privates, at Carthage College.
If today is your birthday, treat yourself to a delicious podcast.
Kinematic
Nicole Mauser
Acrylic and oil on canvas
30in x 28in x 1in
2011
Photo credit: Tom Van Eynde
It's a Wonderful Life, Tobey
Tobey Albright
German graphite on paper
42 3/4 x 33"
2012
---
Sat, 11 March 2017
Bad at Sports Episode 580: Rebecca Keller
Bad at Sports Center Episode 4 from the studios of WLPN Radio!
Rebecca Keller!
http://rebeccakeller.net/home.html
Rebecca Keller's numerous awards include two Fulbrights, an American Association of Museum International Fellowship and grants from the National Endowment for the Arts and Illinois Arts Council. She has exhibited widely, including exhibitions at the Museum of Contemporary Art in Chicago, the Hyde Park Art Center; the International Waldkunst Biennial; the Estonian National Art Museum, the Portland Art Museum; the International Museum of Surgical Science; the Tartu Art Museum; Elmhurst Art Museum and many others. In recent years her work has focused on history as a category and engine for art-making: her Excavating History projects use art and writing to expand and complicate the established narratives of historic sites. These "site-complicit' interventions have occurred nationally and internationally, in locations as diverse an anatomy theater in Estonia to the Jane Addams Hull House Museum in Chicago. Her book about this work: Excavating History; When Artists Take on Historic Sites was published in 2012 by Stepsister Press. A second edition came out in 2015.
Keller was cofounder of YoYoMagazine.org, an online journal of art, writing and creativity. She also writes fiction, and was a finalist for the Chicago Literary Guild's 2013 prose award, and has twice been nominated for the Pushcart Prize.
We also tackle "Hegemony," Dana gives us a heads up on the "T," and mention 5 things you could have seen this week.
---
Wed, 22 June 2016
Bad at Sports Episode 552: MSB vs. Chris Dennis
This week sees the return of the once thought lost Mark Staff Brandl!
From his site:
Chris Dennis grew up in, England. He studied natural history illustration at Bournemouth and Poole College of Art and this classical training is evident in his current therianthropic work. After completing his BA (Hons) at the University of Wolverhampton he relocated to the United States, and in 2000 earned his MFA from the University of Art in San Francisco. In 2010 after a period in Berlin, Chris made Auckland his home. He has exhibited in New Zealand, Europe and across the United States.

He currently resides in Zürich, Switzerland.
My paintings are perhaps best described as 'Narrative expressionism' or 'internalized portraiture'. The stories behind these 'Therianthropic' pieces have been carefully obfuscated and invite the viewer to create their own narrative, bringing to mind facets or emotions that maybe more difficult to confront if not disguised behind a mask.
---
Mon, 22 February 2016
Bad at Sports Episode 540: Vesna Jovanovic
Pretty sure I pronounced Vesna's last name wrong... Opps.
But here it is the long awaited conversation and the return of a former host.
From the International Museum of Surgical Science...
Vesna Jovanovic is a Chicago-based visual artist who specializes in conceptualizations of the human body. Using spilled ink as groundwork, she creates drawings that often formally resemble medical illustration while concentrating on what is usually left out: how it feels and what it means to have a body as well as how the body is culturally perceived. With drawing as a bodily act and medical illustration as a visual trope, Jovanovic brings embodiment, biopolitics, phenomenology, and various other ideas and theories of the human body into her work.
http://imss.org/the-oval-portrait/
---
Mon, 15 June 2015
Bad at Sports Episode 511: Manish Nai
Tanya Gill interviews Mumbai artist Manish Nai at Kavi Gupta's Elizabeth street space as he prepares for his June 6th opening. This is Manish Nai's debut solo exhibition in the United States. He is using this opportunity to create wall murals and a compressed jute sculpture just for the space. The media used in Nai's work are both humble and quintessentially Indian. He transforms everyday materials, such as newspapers or clothes, through labor-intensive processes. The result is a very personal translation of time. For more information on the exhibit visit www.kavigupta.com.
Manish Nai
Kavi Gupta
219 North Elizabeth Street
June 6, 2015 - August 1, 2015
---
Sun, 28 April 2013
Bad at Sports Episode 400: Fear and Loathing with BAS
This week: Did you ever read Fear and Loathing in Las Vegas? Richard and Duncan drive to St. Louis. It's like that.
---
Mon, 3 December 2012
Bad at Sports Episode 379: Stephen Wright
This week: SoPra fest continues, the usual cast of characters talks to Stephen Wright about what is and isn't art.
Stephen Wright is an art writer, independent researcher and curator and professor of art history and theory at the École européenne supérieure de l'image (Angouleme / Poitiers). Former research fellow in the "Art and Globalisation" programme at the Institut national d'histoire de l'art (Paris) and programme director at the Collège international de Philosophie (Paris), he is a founding user of the Usual College of the Academy of Decreative Arts. He has organised conferences at Tate Modern (London), Columbia University (New York), Palais de Tokyo (Paris), INHA (Paris), Musée d'art contemporain (Montreal), Aksanat (Istanbul), Videobrasil (Sao Paulo)... Member of the International Art Critics Association, former European Editor of the Montreal-based contemporary art journal Parachute (1997-2005), and editorial board member of the London-based journal Third Text, he has written widely on emergent art and art-related practice as forms of knowledge production in a context of globalisation. As a curator, he has produced a series of exhibitions and publications dealing with art practices with low coefficients of artistic visibility, including The Future of the Reciprocal Readymade (New York, 2004), Dataesthetics (Zagreb, 2007), Rumour as Media (Istanbul, 2006), Palestinian Products (Cairo, 2005), Recomposing Desire (Beirut, 2008) and Diggers All! (Montreal, forthcoming 2010). Laureat t of the European Art Essay competition (2008), he is currently working on the book-length essay Arbitrating Attention, and is putting together a collection of essays, Specific Visibility. A selection of his writings are available on the blog n.e.w.s. to which he is an active contributor, http://northeastwestsouth.net/node/56
---
Mon, 9 July 2012
Bad at Sports Episode 358 Paul Chan with John Preus
Keeping up with Paul Chan could be two peoples full time job. This time out he and Paul talk about the context of publishing, Documenta, and what Paul has been up to since 2010.
Check out Paul's site here... http://www.nationalphilistine.com/
the followoing was borrowed from Paul. He really is a lovely fellow.
Paul Chan is an artist who lives and works in New York. His work has been exhibited widely in many international shows including: Documenta 13, Kassel, 2012;Before The Law, Ludwig Museum, Cologne, 2011-12; Making Worlds, 53rd Venice Biennale, Venice, 2009; Medium Religion, ZKM, Karlsruhe, 2008; Traces du sacrê, Centre Pompidou, Paris, 2008 and the Whitney Biennial, Whitney Museum of Art, New York, 2006. Recent solo exhibitions include Paul Chan: The 7 Lights, Serpentine Gallery, London and New Museum, New York, 2007–2008. In 2007, Chan collaborated with the Classical Theatre of Harlem and Creative Time to produce a site-specific outdoor presentation of Samuel Beckett's play Waiting for Godot in New Orleans. Chan's essays and interviews have appeared in Artforum, Frieze, Flash Art, October, Tate etc, Parkett, Texte Zur Kunst, Bomb, and other magazines and journals. Chan founded Badlands Unlimited, a press devoted to publishing artists writings and writings about art in paper and digital forms in 2010.
---